OCP 2018-2019 Season
3 Redneck Tenors

Thursday - October 11 | 7:45 PM
George Hall Auditorium, Ogdensburg Free Academy
This America's Got Talent Top 10 Finalist takes you on one side-splitting ride after another. Singing sensations Billy Joe, Billy Bob & Billy Billee will wow you with a smorgasbord of songs ranging from Gospel & Country to Broadway, Pop, and Classical...NASCAR meets Opera!
"DOWN HOME LAUGHS WITH BIG CITY MUSIC!"
MORE INFO | BUY TICKETS
Stand By Your Man

Sunday - October 28 |
4 PM
George Hall Auditorium, Ogdensburg Free Academy
5 husbands, 50 hit singles, 20 million fans...Follow this music legend's journey from triumph to heartbreak to everlasting love. Relive 28 hits including I Don't Want to Play House Anymore, Golden Rings, D-I-V-O-R-C-E & many more.
"THE 1ST LADY OF COUNTRY MUSIC!"
MORE INFO | BUY TICKETS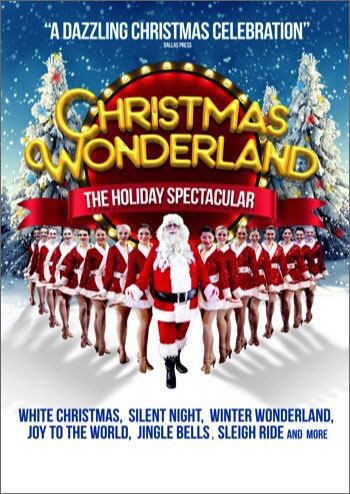 Christmas Wonderland
Monday - December 3 | 7:45 PM
George Hall Auditorium, Ogdensburg Free Academy
A Radio City Music Hall style musical extravaganza that has absolutely something for everyone...favorite Christmas songs, beautiful costumes, and the highest kickin' chorus girls this side of the North Pole.
"THE MOST ENCHANTING SHOW EVER PRODUCED!"
MORE INFO | BUY TICKETS
Peter Pan and Friends On Ice

Sunday - March 3 |
4:00 PM
George Hall Auditorium, Ogdensburg Free Academy
A new-age twist to this beloved classic features professional skating champions, live Broadway level singers & dancers, and specialty cirque acts. Glide away with this one of a king spectacular that brings Peter & his friends to life.
"AN ON STAGE ICE ADVENTURE THAT WILL TAKE YOUR BREATH AWAY!"
MORE INFO | BUY TICKETS
Swan Lake

Monday - March 18 | 7:45 PM
George Hall Auditorium, Ogdensburg Free Academy
Direct from Moscow...the Russian National Ballet is simply stunning in every detail! This musical event boasts the world's best dancers, spectacular costumes & magical props. Experience Tchaikovsky as you've never seen it before.
"THE ULTIMATE FANTASY OF THE MUSICAL STAGE!"
MORE INFO | BUY TICKETS
Frankenstein

Sunday - March 24 |
4:00 PM
George Hall Auditorium, Ogdensburg Free Academy
Aquila Theatre's production of this timeless classic is bold and thrilling while paying homage to the original, frightening writing of 1818. Years ahead of its time, the first true science fiction novel...a living, breathing, gruesome outcome of scientific discovery.
"IT STILL POSES A MYRIAD OF CRITICAL ETHICAL QUESTIONS!"
MORE INFO | BUY TICKETS
MEDIA SPONSOR:

Simon & Garfunkel Live in Central Park Revisited

Thursday - May 16 | 7:45 PM
George Hall Auditorium, Ogdensburg Free Academy
A celebration of the historic, iconic concert in 1981...recreated using set lists with favorites like Mrs. Robinson, Scarborough Fair, Slip Slidin' Away, The Sound of Silence & many more.
"REVISIT THE MUSIC THAT MADE THAT NIGHT SPECIAL!"
MORE INFO | BUY TICKETS
Tell us about your experience. Fill out our
Audience Survey

This season is made possible with public funds from the New York State Council on the Arts with the support of Governor Andrew Cuomo and the New York State Legislature.
This season is made possible with funds from...